Please take a moment to review profiles for our kids in Marion, Ohio who are waiting for their forever home. If you are interested in learning more, contact the caseworker listed on the individual profiles.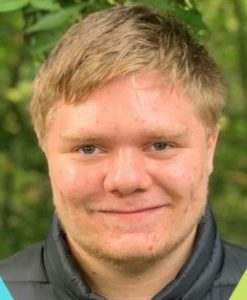 Kaden
Kaden loves to be outside. Whether it is camping, hunting, fishing, or hiking, he loves to be outdoors. Kaden also enjoys watching sports (particularly basketball and football) and loves food!
Kaden is excited about what his future brings. He has a curious mind and likes to learn new things.
Kaden is looking for a family that will help guide him along his journey and help set him up for success. Kaden would also like a family that will strengthen his bond and relationship with his biological family as well as support and encourage a relationship with his other siblings.
For more information, contact Cameron Phelps, 740-386-0414.
---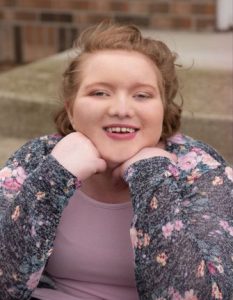 Tabby
Tabby is delightful and loves to sing and dance. Her favorite movie is Frozen. Tabby loves to look at pictures and have her picture taken. Tabby is easy to travel with and enjoys going on car rides. She likes to go out to eat; her favorite restaurants are Subway and Tim Horton's. Tabby is attending a vocational school and learning daily living skills in a modified classroom setting. Tabby loves to tease others and play jokes on them. She is full of laughter, loves hugs, and is very affectionate.
Tabby is seeking her forever home and is longing for someone to call mom. Tabby will thrive in a family where she is the only child or the youngest child.
Tabby has been diagnosed with Dravet's Syndrome. She experiences almost nightly seizures and has developmental delays as well as some mild aggression.
For more information, contact Karena Pryor, 740-386-0439.
---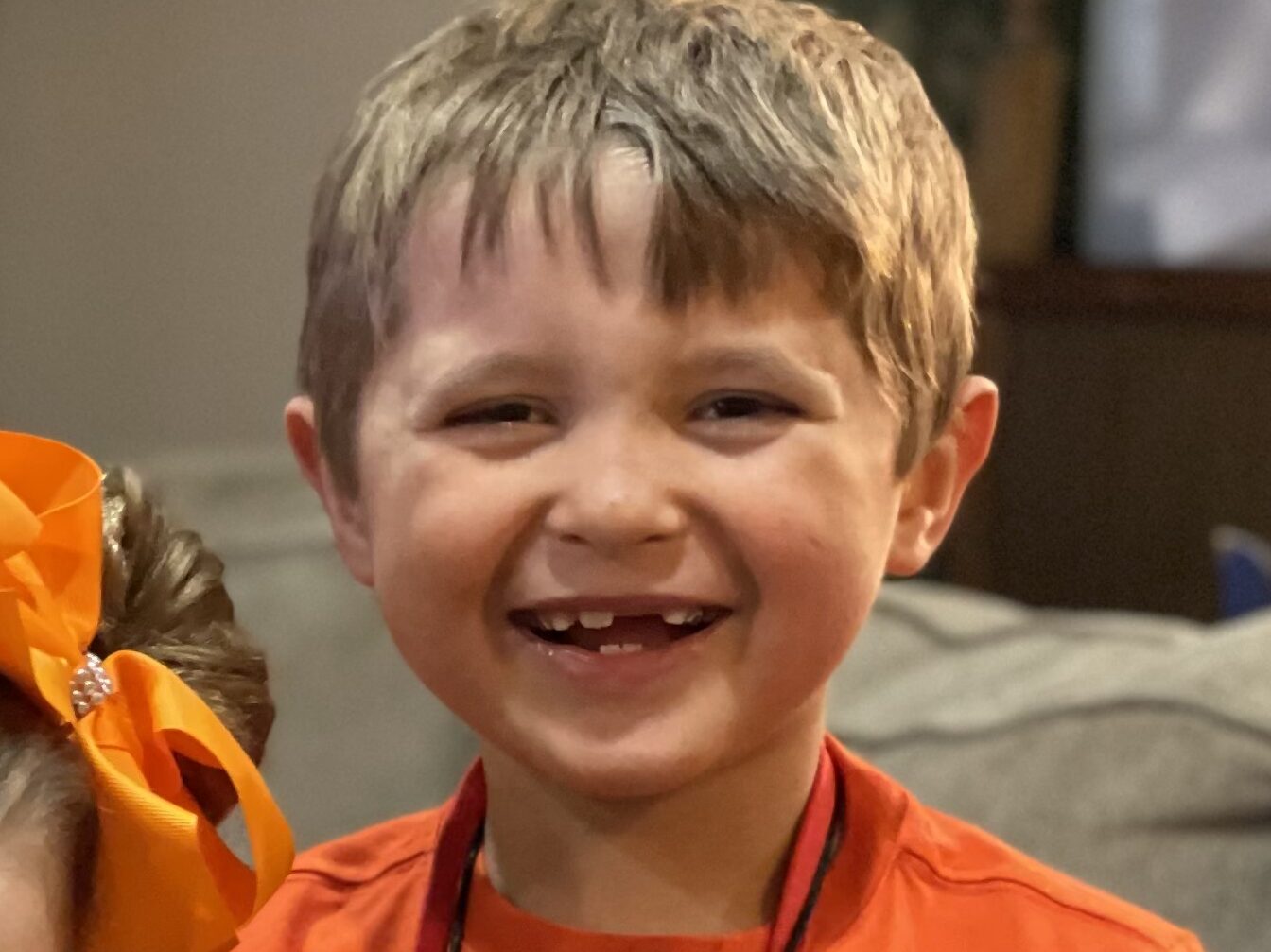 Travis
Travis is sweet and affectionate. He loves hugs and feeling included as part of a family. He does well playing on his own, but much prefers playing with peers. He enjoys baseball, soccer, and jumping on the trampoline. He does well with animals. He likes school. He would love for someone to take him fishing.
Travis is in special education. He has behaviors concerns and needs ongoing therapy services. He needs a family that is patient and understanding, and preferably experienced with children with trauma. Travis will do best in a home where he is the youngest child.
---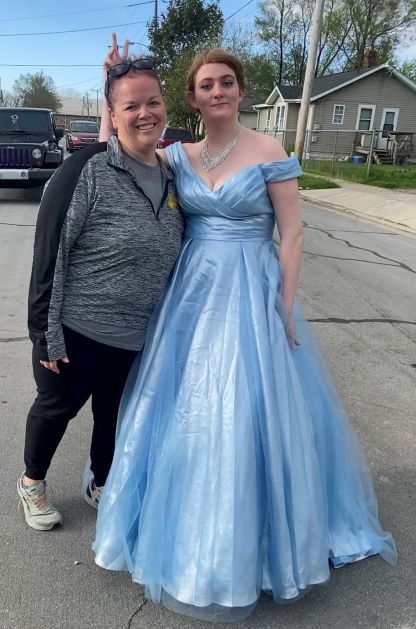 Kayla
Kayla is very bright. She is shy at first, but can be very expressive, full of humor, and will talk about everything with others once she gets to know someone. She is a girly-girl who likes listening to music, being creative, and is into make-up. Kayla is definitely a bookworm who loves to find new series of books to read (or read the same ones over and over…cough, cough…Twilight!) She also loves to talk about her books to others and all the drama that is happening in it. Kayla loves going out and doing things in the community. She loves to shop, dance in the car, and loves to talk about anything! She loves animals and likes taking time to do some arts and crafts.
Kayla wants a family that she can spend quality time with and do fun things together. She needs a family that will advocate for her and remind her that she is loved. She wants a family that can teach her new things and support her as she continues to adulthood.
For more information, contact Cameron Phelps, 740-386-0414.
---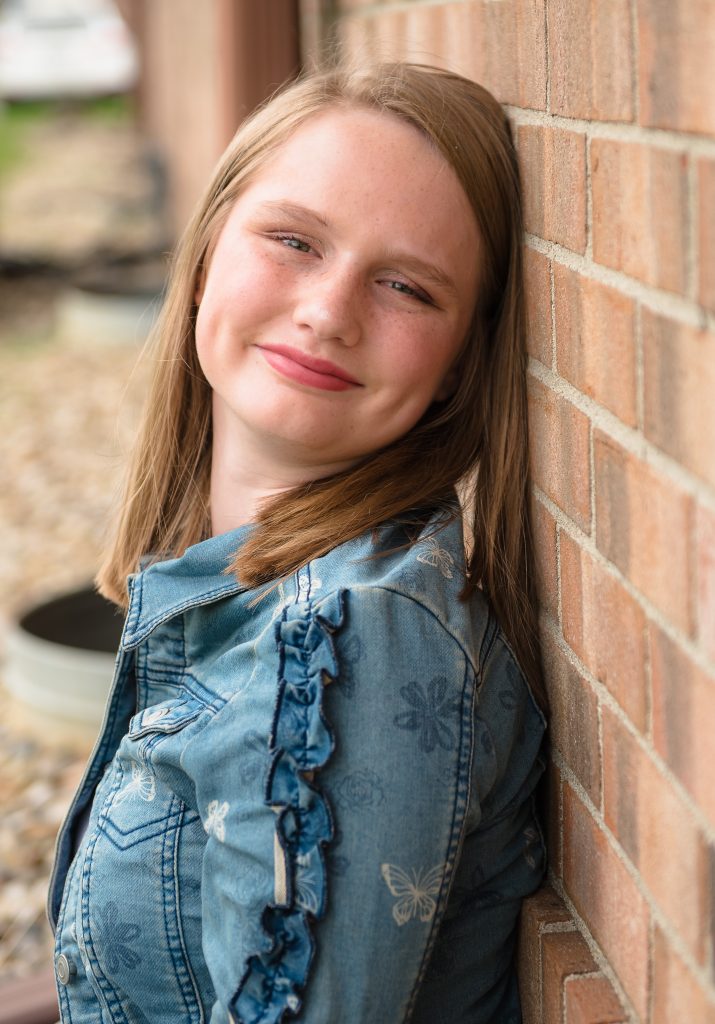 Shieanne
Shieanne enjoys art projects, listening to music, running, and shooting hoops. Her favorite activity is thrift-shopping, she has a very caring personality and always sticks up for those she feels are being taken advantage of. Shieanne likes animals and younger children.
Shieanne likes to keep her room organized and
has no issues doing chores. Shieanne has cognitive and intellectual delays; she requires a
family with time, training, and understanding of children with severe trauma.
For more information, contact Karena Pryor, 740-386-0439.
---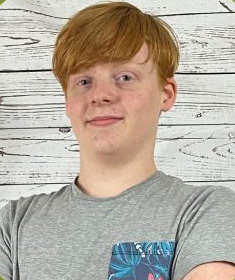 Eli
Eli is a creative young man who loves to draw and build Lego sets. Eli loves to play video games, but also loves to be outdoors and active. Eli enjoys fishing and has a desire to play football and basketball. While Eli is still young and uncertain what he would like for himself in the future, he has contemplated joining the military after graduating high school.
Eli hopes to have an active family who will support him in his dreams and help him celebrate his accomplishments. Eli would also like a family that will support and encourage a relationship with his other siblings.
For more information, contact Cameron Phelps, 740-386-0414.
---
Josh
Josh enjoys playing basketball and wants to play point guard. He enjoys riding his bike, playing video games, and remote control vehicles. Josh has a great smile and personality.
He does well in a home with other children, but has a tendency to correct younger children. Josh wants a family that will allow him to have access to social media and have friends over.
For more information, contact Karena Pryor, 740-386-0439.