Marion County Children Services is led by a dynamic group of dedicated individuals with a wide variety of experience and skills. Learn more about our leadership team below.
Jacqueline Ringer – Executive Director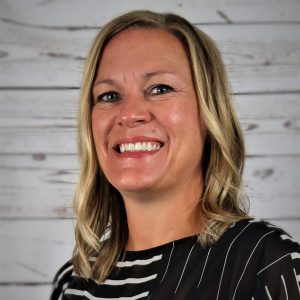 Jacqueline Ringer has been in child protection for 21 years, beginning in June 1999. Jacque graduated from The Ohio State University with a Bachelor's degree in Science and Social Work, and knew she wanted to return to serve her community. Always having a passion for children and advocating for others, child protection was a natural fit. Jacque became a Licensed Social Worker from the State of Ohio Counselor and Social Worker, Marriage and Family Therapist Board in 1999, and received her Masters of Public Administration from Kent State University in 2005.
Additionally, Jacque has participated in LeadershipMarion! class of 2011-2012; served as Public Children Services Association of Ohio Trustee, 2015 – 2020 (term limited); YMCA Board Member, 2017 – current; Marion County ATHENA Nominee, 2017 and 2019; Marion County Family and Children First Council Member; Opiate Task Force / STAND / Drug Free Marion Coalition Member; Women's Business Council Member; Child Fatality Review Board Member; and Juvenile Detention Alternative Justice Executive Committee Member.
Jacque lives in Marion, Ohio with husband, Steve Ringer, and two wonderful boys, Brennan and Brody. When not at work, Jacque enjoys working out at the Marion YMCA and supporting Brennan and Brody at their sporting events.
Francis Hernandez – Training & Program Administrator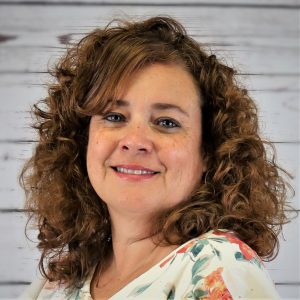 Francis Hernandez has worked in child protection for 24 years, with all of her service time being with Marion County Children Services. Prior to working at Marion County Children Services, Francis worked within the Developmental Disabilities community as an in-home caregiver within a female group home and provided individual support services to high level special needs youth.
Francis says she had very little knowledge and experience in child welfare prior to working at the agency, but as she gained experience and started working with families and children, she realized families needed someone willing to offer support services and to encourage them to work through situations they were dealing with, respecting their values and enhancing their individual skills. Francis reports she has stayed because she found purpose in the work we do as an agency and know that she's made a difference in either the parents or youths' lives. Francis says she receives calls from youth who have emancipated out of custody that she has worked with, thanking her for never giving up on them.
Francis has served the community as a licensed Adoption Assessor and has served on Marion Area Human Society Board in the past. Outside of Marion County Children Services, Francis is a mother of three adult children who have been successful in their careers, her oldest works with adult services assistance living for individuals with mental/emotional needs and her second daughter is a vet tech working with animals. Her son has a kind spirit and has a passion for animals as well. Francis says, "I love being a grandmother to my 4 grandchildren and look forward to quality family time."
Dan Downes – Business Manager/Supervisor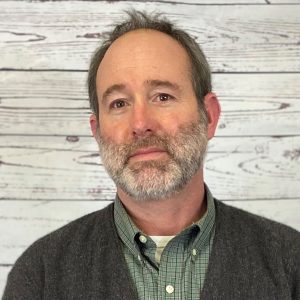 Dan Downes has been in child welfare on and off since 1995.
Prior to his work in child welfare Dan was a Crisis Counselor.
Dan has chosen child protection because he finds it to be fascinating work and a crucial mission.
Ann Bristoll – Caseworker Support Services Supervisor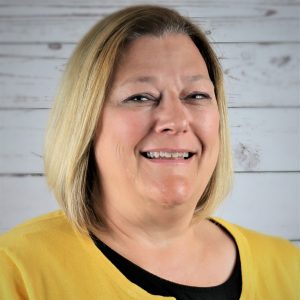 Ann Bristoll has been in child protection for 28 years. Prior to her work in this field, Ann worked for Head Start in Champaign County, and Big Brothers/Big Sisters in Ft. Myers, Florida.
Ann has been able to learn different aspects of child protection, working in both intake and ongoing. When the community liaison position became available, it was an opportunity to take a break from direct service but still be actively involved with the families we serve. While in that position, Ann was asked to help develop Family Drug Treatment Court and found a true passion for helping those suffering from addiction fight to be reunified with their children. This is a field where Ann is constantly learning and evolving, no 2 days are alike, and she finds she thrives in this type of a position.
Ann also serves the community through Cents for Shoes.
Angela Windle – Ongoing I Case Management Supervisor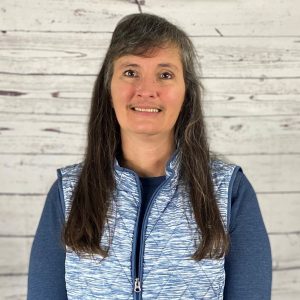 Angela grew up on a horse farm and showed horses in 4H (equestrian and jumper classes) before graduating with a BA in Sociology at Mount Vernon Nazarene College in 1991.
Angela worked at Delwood Children's Home for 8 years before coming to Marion County Children Services in November of 1999, where she worked as an ongoing caseworker until 2004 when she became an ongoing supervisor. Angela obtained her Masters of Social Work in 2004 from The Ohio State University.
She has been married to Jeff since 1992, they have one daughter who is now 14 years old and is busy showing draft ponies and has been doing mounted shooting for 1 ½ years. Angela enjoys fishing, camping, trail riding and attending mounted shooting events with her daughter. Angela says she is "inspired by my mom's hard work ethic and her giving nature to others."
Ellen Thrush – Ongoing II Case Management Supervisor
Ellen Thrush has been in child protection for 5 years. Prior to her work at Marion County Children Services, Ellen worked at an attorney's office, which she reports was great to learn about the court process and meeting people from different professions. Ellen reports the more she learns about child welfare the more intrigued she becomes. Ellen loves being able to be a voice for those too young to have one, and finds engaging and helping families in tough situations can be rewarding.
Outside of Marion County Children Services, Ellen has an 8 year old daughter, and a kitten Mittens Grace.
Matt Coldiron – Placement Supervisor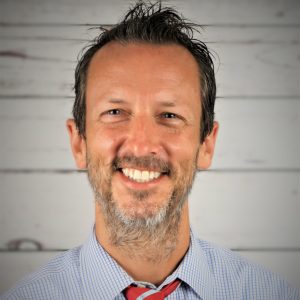 Matt Coldiron has been in child protection for 18 years. In addition to his work with Marion County Children Services, Matt has worked in a residential facility and the Department of Youth Services.
Matt chose this profession because he wanted to work with children and be a positive influence in their lives while ensuring their safety. Matt has been chosen as Supervisor of the Year at Marion County Children Services by his colleagues in 2019 & 2020.
Outside of the agency, Matt's hobbies and interests center around his 15 year old son, which include spending time with him and watching him play soccer and develop into a polite and caring individual. Matt also enjoys running and traveling.
Cheyenne Duke – Intake & Investigations Supervisor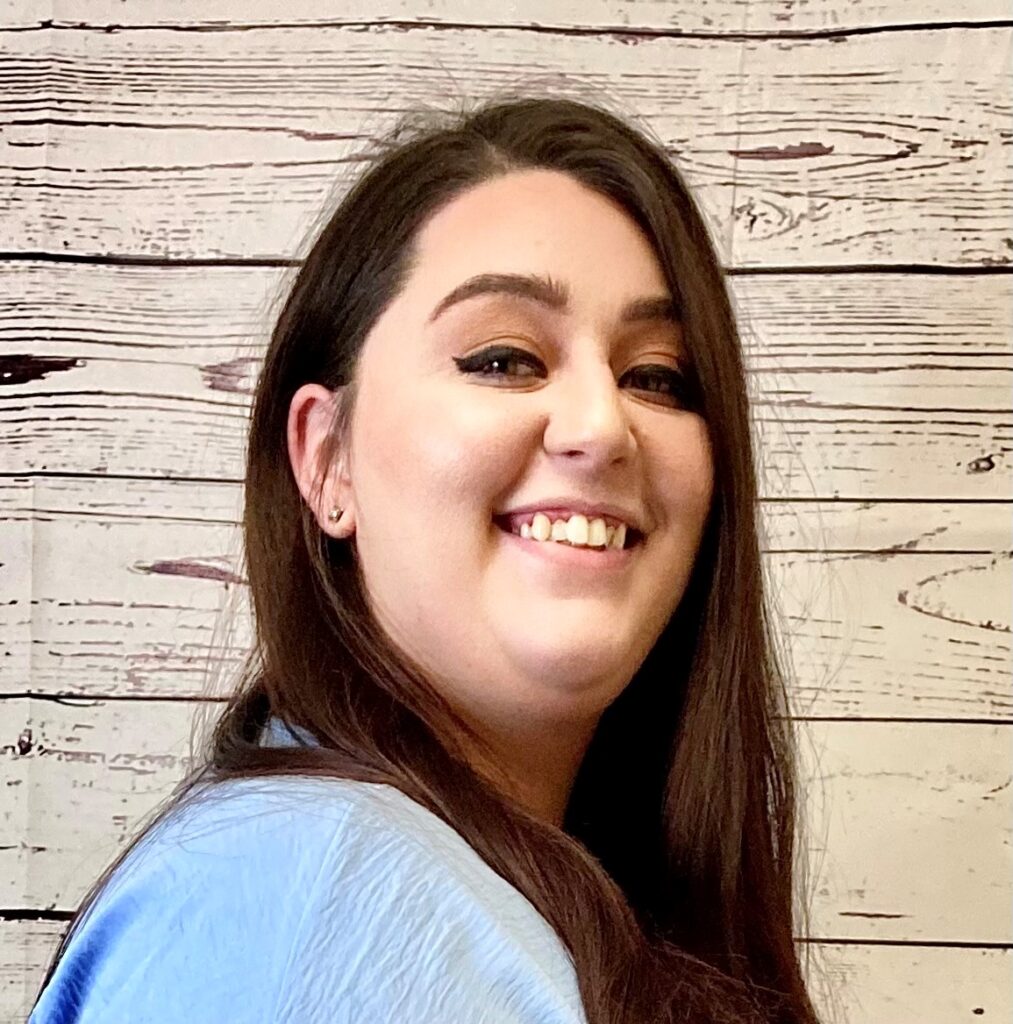 Cheyenne Duke has been in child protection for over 4 years. Cheyenne received a BA in Psychology from Kent State University in 2017. Prior to working in child protection, Cheyenne worked for Boys and Girls Club and Nationwide Children's Hospital Center for Autism Spectrum Disorders.
Cheyenne states that there is never a dull day in child protection. There is always something to learn and she enjoys working collaboratively with stakeholders to improve outcomes for children and families.
Cheyenne is married and has two dogs. During her time off, Cheyenne loves to travel, with her favorite place so far being the Smoky Mountains in Tennessee. Cheyenne also loves to read and watch any and all law enforcement shows.
As opportunities present, revisions/updates occurred.