Individuals interested in being foster or adoptive parents are required to complete training, which includes 36 hours of training.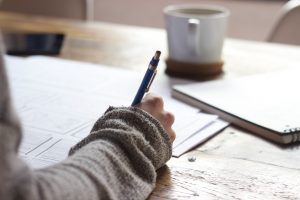 We recommend that individuals complete all sessions during the same preservice training series. However, should you have schedule conflicts, you can attend the sessions you missed the next time the preservice training series is held at Marion County Children Services or when the series is being offered in another county. The preservice trainings are valid for 18 months after you have completed them. If you do not complete the homestudy process within the two-year time period immediately following, you will have to take the preservice training classes again.
If you're interested in becoming a foster or adoptive parent, please complete our inquiry form to obtain more information. Contact moreinfo@marionkids.com with any questions or to register for training.
Saturday, October 2, 2021
Session 1: Orientation to Foster Care, Adoption, and Kinship Care 9 AM – 12 PM
Session 2: The Child Protection Team 1 – 4 PM
Session 3: Child Development 4:30 – 7:30 PM
Sunday, October 3, 2021
Session 4: Trauma and its Effects 9 AM – 12 PM
Session 5: Child Sexual Abuse 1 – 4 PM
Session 6: Minimizing the Trauma of Placement 4:30 – 7:30 PM
Saturday, October 9, 2021
Session 7: Transcending Differences in Placement 9 AM – 12 PM
Session 8: Helping the Child Manage Emotions and Behaviors 1 – 4 PM
Session 9: Understanding Primary Families 4:30 – 7:30 PM
Sunday, October 10, 2021
Session 10: The Effects of Caregiving on the Caregiver Family 9 AM – 12 PM
Session 11: Long-Term separation from Birth Parents 1 – 4 PM
CPR will be required during the licensure process. This will be scheduled with your homestudy assessor.